Guillermo del Toro's Cabinet of Curiosities version is nothing like H.P. Lovecraft's story.
H.P. Lovecraft's The Dreams in the Witch House isn't his best story but it is quite good and, given a good budget for actors and effects, could be a visually stunning, full length movie.
Stuart Gordon did a passable version for the Masters of Horror series with television level effects and clearly, a much smaller budget. Much of the story wasn't included.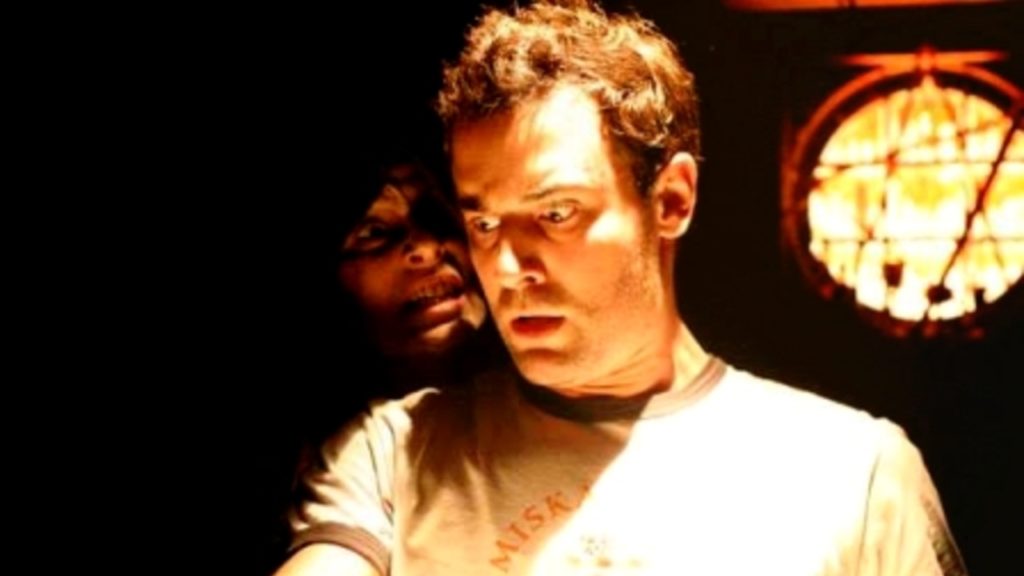 The synopsis of this sixth episode of Guillermo del Toro's Cabinet of Curiosities version in the series reads:
Years after his twin sister's death, a researcher ventures into a dark, mysterious realm with the aid of a special drug, determined to bring her back.
Yeah, that's not it. Still though, it managed to get Rupert Grint and, despite what many believe, he can be something other than Ron Weasley, as he aptly demonstrated in The ABC Murders.
But he doesn't go to good old Miskatonic University and he doesn't seem to be very good with math. We do have Frank Underwood. There is a Brown Jenkin and Keziah Mason, but the effects for either are surprisingly poor.
There is a plot to this episode, but it is a meandering one. That brings in prophetic visions, paintings and new characters that appear in any number of scenes that don't really move the story forward except to convince Frank to help Walter and keep him in camera.
One scene from the actual story is in the episode, but then the creatives had to take it a step further without any reason.
If you are looking for something that remotely resembles the original story, this isn't it. The character names are here. There is a "Witch House," with a witch and a familiar. But whomever wrote the screenplay apparently wanted to write an original story just using these names.
Do yourself a favor and see the Stuart Gordon version instead.